Hauptsächlicher Artikelinhalt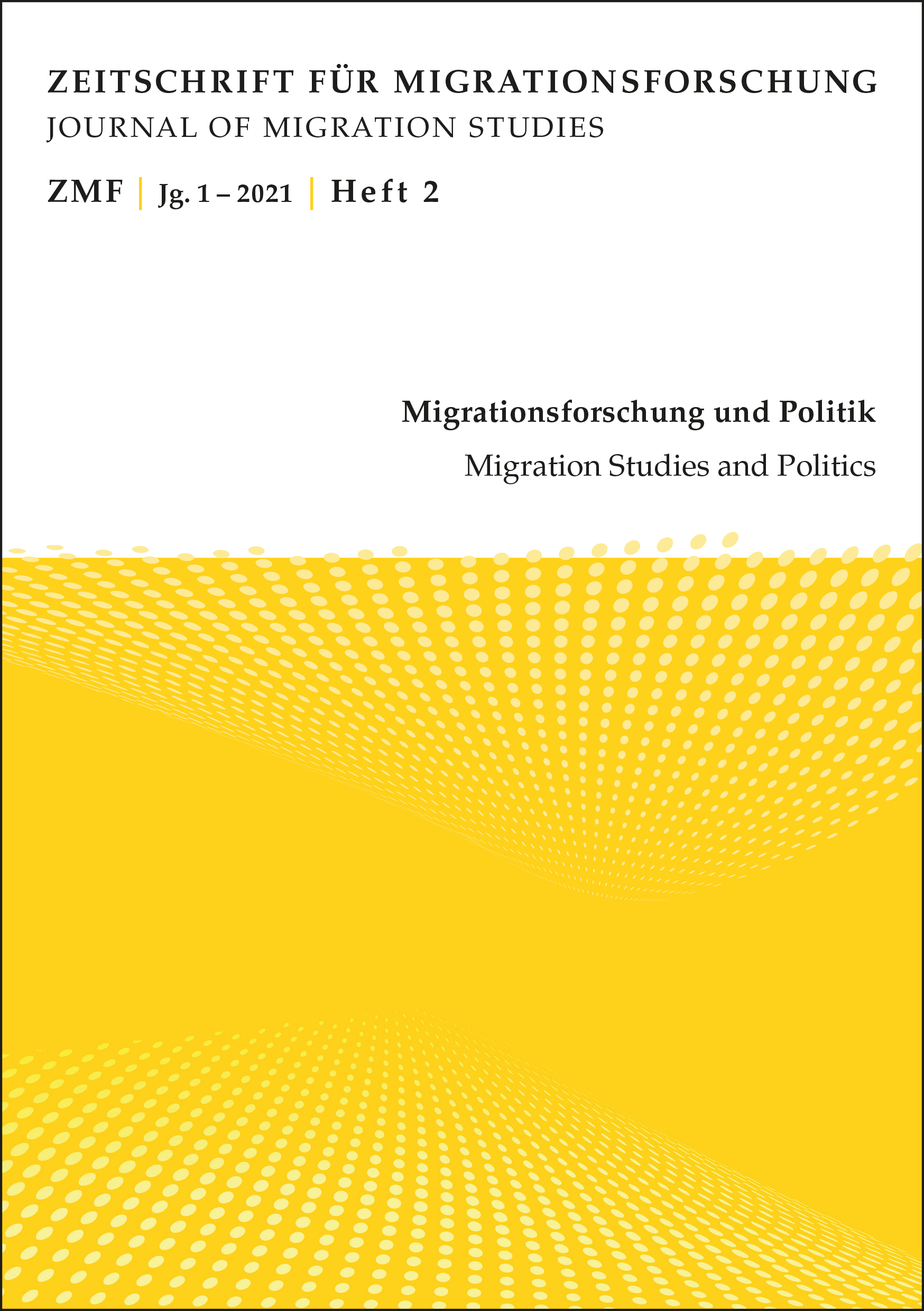 Veröffentlicht Feb 2, 2021
Abstract
This article starts by giving an overview of China's migration situation during the years preceding the COVID-19 pandemic. In the following, the authors take stock of Chinese scholarship on migration and specialized research institutions that have developed in China. They aim to clarify the involvement of academic and other institutions in migration-related policy consultancy. The article highlights clear gaps in knowledge and public awareness about the possibly existing links between academic research and policymaking, and the extent to which Chinese scholarship may be informing relevant policymaking. Future research is warranted as China's migration situation, like its society, is experiencing massive change again due to COVID-19. In the summer of 2020, the first groups of selected foreign nationals were allowed to return to China. It remains to be seen how many foreign nationals will opt to return and when. It is also uncertain how many foreign nationals will decide to immigrate and take up employment in China. While there is great uncertainty about the medium- and long-term future of immigration to China and the country's overall future development, the relevance for migrationrelated research and policy consultancy is likely to grow due to China's interest in relaunching its economy, in attracting foreign professionals, and in continuing its engagement with other countries.
Migrationsforschung und Politikberatung in der Volksrepublik China
Dieser Artikel gibt zunächst einen Überblick über die Migrationssituation Chinas in den Jahren vor der COVID-19-Pandemie. Im Folgenden ziehen die Autoren eine Bilanz der chinesischen Migrationsforschung und der spezialisierten Forschungseinrichtungen, die sich in China entwickelt haben. Sie zielen darauf ab, die Beteiligung akademischer und anderer Institutionen an migrationsbezogener Politikberatung zu klären. Der Artikel weist auf wesentliche Lücken öffentlichen Bewusstseins über die möglicherweise bestehenden Verbindungen zwischen akademischer Forschung und politischer Entscheidungsfindung hin. Er zeigt außerdem auf, inwieweit die chinesische Wissenschaft die relevante politische Entscheidungsfindung in Zukunft beeinflussen könnte. Eine Ausweitung der Forschungsarbeit und der Beratung der Politik durch die Wissenschaft ist angezeigt. Chinas Migrationssituation hat sich unter dem Einfluss der COVID-19-Pandemie stark verändert. Im Sommer 2020 wurde bereits ersten Gruppen ausgewählter ausländischer Staatsangehöriger die Rückkehr gestattet. Es bleibt abzuwarten, wie viele von ihnen sich für eine dauerhafte Rückkehr und erneute Beschäftigungsaufnahme in China entscheiden werden und wann eine umfangreichere Remigration einsetzen wird. Während es große Unsicherheit über die mittelund langfristige Zukunft der Einwanderung nach China gibt, dürfte die Relevanz von migrationsbezogener Forschung und Politikberatung dennoch zunehmen, da China stark daran interessiert ist, seine Wirtschaft wieder anzukurbeln, ausländische Fachkräfte anzuziehen und sein eigenes Engagement in anderen Ländern fortzusetzen, unter anderem durch die fortgesetzte Anwerbung von internationalen Studierenden.
Schlagwörter
Migration, Forschung, Politikgestaltung, Governance der Migration, China, COVID-19